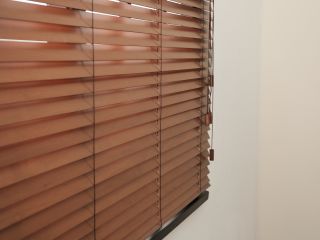 Welcome to Tustin Blinds & Shades, your premier destination for high-quality faux wood and wooden blinds in Tustin. We specialize in providing a wide range of faux wood blinds that can add both charm and practicality to your interior. Whether you are looking to enhance a residential or commercial space, indoors or outdoors, our experts are here to assist you every step of the way.
Why Choose Faux Wood Blinds?
Faux wood blinds offer several benefits compared to other window treatments. Here are some compelling reasons to consider them for your space:
Elegance Meets Durability: Our faux wood blinds perfectly mimic the look of real wood while being more resistant to moisture, making them ideal for kitchens and bathrooms.
Easy Maintenance: They are easy to clean, requiring minimal effort to keep them looking pristine.
Affordability: Faux wood blinds are a cost-effective alternative to real wood, providing the same aesthetic appeal without the higher price tag.
Light Control: Adjust the amount of natural light entering your space with ease, giving you full control over your ambiance.
Insulation: Faux wood blinds offer insulation, helping to maintain a comfortable interior temperature.
Customization: Choose from a variety of colors, finishes, and styles to suit your interior decor.
Motorization with Top Brands - Somfy and Lutron
Tustin Blinds & Shades goes above and beyond by offering motorization options for your faux wood blinds. We proudly use industry-leading brands like Somfy and Lutron to provide you with top-notch automation solutions. Experience the convenience of controlling your window treatments with the touch of a button, ensuring your home is always stylish and comfortable.
Expert Consultation and Installation
We understand that choosing the right window treatments can be overwhelming. That's why we offer free consultations to help you make an informed decision. Our experts will provide you with valuable advice on selecting faux wood blinds or other window treatments that perfectly complement your space.
Our skilled team also handles the installation process, ensuring your blinds are placed precisely and efficiently.
Transform Your Space Today
At Tustin Blinds & Shades, we are dedicated to making your interior more beautiful, comfortable, and functional. Our extensive selection of faux wood and wooden blinds, combined with motorization options, sets us apart. Whether you desire the natural look of wood grain or prefer the practicality of faux wood, we have the ideal solution for your windows.
Contact us today to schedule your free consultation and let us help you choose the perfect faux wood blinds to elevate your Tustin space. Whether it's for residential or commercial use, we've got you covered.