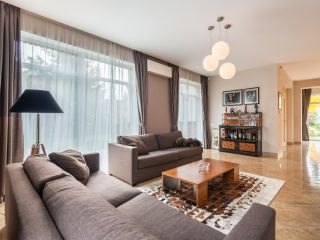 Are you looking to enhance the aesthetics and functionality of your Tustin home or business? Tustin Blinds & Shades is your premier destination for high-quality draperies, curtains, and expert motorization services. Let us guide you through the world of window treatments and transform your space into something extraordinary.
Benefits of Draperies & Curtains
When it comes to window treatments, draperies and curtains offer a unique blend of style and practicality. Here's why they stand out:
Light Control
Our draperies and curtains allow you to filter and control the amount of natural light that enters your space. Whether you want to create a bright and cheerful atmosphere or enjoy a cozy, dimly lit room, our window treatments can cater to your preferences.
Privacy
Maintain your privacy without compromising on style. With our extensive selection of fabrics and designs, you can choose the level of opacity that suits your needs.
Energy Efficiency
Reduce your energy bills and maintain a comfortable temperature with our insulated draperies and curtains. They act as a barrier against heat loss during the winter and heat gain during the summer.
Style Versatility
From classic to contemporary, our curtains and draperies come in a wide range of styles, colors, and textures to complement your interior decor.
Sound Insulation
Enjoy a quieter and more peaceful environment. Draperies and curtains help dampen outside noise, creating a serene indoor ambiance.
Enhanced Aesthetics
Transform your space into a work of art. Our professional consultants can help you choose the perfect draperies or curtains that match your space's character and style.
Why Tustin Blinds & Shades?
At Tustin Blinds & Shades, we go the extra mile to make sure your experience is exceptional. Here's what sets us apart:
Expert Motorization
We partner with top brands like Somfy and Lutron to offer state-of-the-art motorization solutions for your window treatments. Experience the convenience of automated, remote-controlled curtains and draperies in your Tustin space.
Free Consultation
Our experienced consultants provide free, personalized consultations, ensuring you make informed choices that suit your needs and preferences.
Installation & Repair
Relax and leave the hard work to us. Our expert team handles the installation, ensuring a perfect fit. We offer reliable services to keep your window treatments in pristine condition.
Space Customization
Whether you need window solutions for your home or business, indoors or outdoors, our wide range of products and customization options will help you find the perfect fit.
Local Presence
As a Tustin-based company, we understand the unique needs of our local customers. Visit our showroom to explore our range or schedule a consultation at your convenience.
Your Window Treatment Journey Begins Here
Don't leave your window treatment needs to chance. Tustin Blinds & Shades is your trusted partner in creating a more beautiful, functional, and comfortable living or working space. Visit our Tustin showroom or contact us today to schedule a free consultation and begin your journey towards enhancing your space with the elegance of draperies and curtains.